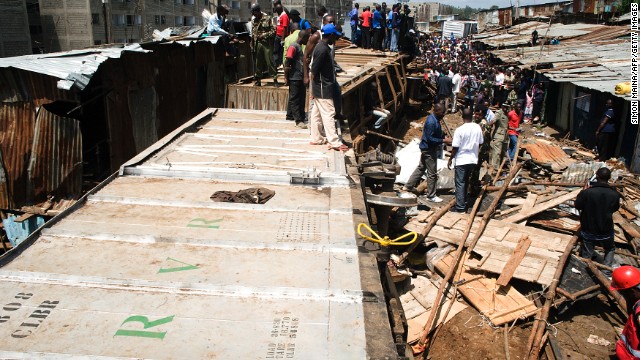 We have had many incidences in Kenya where thousands of lives could have been saved if only we were a country that take precautions and stick to the rules. The bizarre road accidents witnessed on our roads that have claimed lives of thousands of Kenyans would have been prevented if we were a country that learns from the past.
If only our law enforcers would shelve their thirst for richness over lives, passengers taking this fight as their own to avoid boarding overloaded vehicles, sitting on "
sambazas
", cautioning and reporting drivers who are over speeding and over-taking carelessly risking their lives and that of their loved ones, then the we could not have the crisis we are facing currently following the move by the government to ban night travel to avoid further loss of lives.
According to the government's record, all Kenyans who did register with the Kenyan Embassy have been safely evacuated from the war tone country of Southern Sudan. Yet there are thousands of Kenyans still trapped in this bloodletting Nation as Kenya has no record of them including their destinations.
The recent derailment of cargo train that crashed shanties in Kibra slum and the ramming of the train into a minibus that killed nearly 20 people on the spot are clear signs that Kenyans do not pick lessons from History. We are violating laws and risking our lives and that of our families under the umbrella of poverty and affordability. The law stipulates that there should be no structures within 30 metres from the railway gauge. So the united calls to evict railway dwellers is not a political move to punish anyone but a move aimed at saving lives. Sad enough, this noble initiative have been met by resistance from locals and further paralyzed by a court injunction. Efforts to move the railways dwellers to an alternative land in Athi-River as ordered by the court have borne no fruits as locals complain of inability to raise fare. Since when have livelihood became more important than life itself? What is the significant of leaving in a place with death glaring at us on a daily basis?

Kibra is not the only place whose residence awaits death, Kenyatta Market popularly known as "km" just outside the walls of Kenyatta University is no exception. Traders and hawkers are putting their structures few metres from the railway gauge. Students eating outlets and drinking dens are also built just few metres from the gauge. Many toxicated students from these drinking dens have lost their lives at night after being hit by some cargos. Some get drunk and blackout along the gauge while others are being caught along the boundaries. A Semester hardly passes before a student's life is claimed by the train especially the new students. Some go unreported. Unfortunately, council officials see no offense in this as they collect their daily dues and issues business permits to these premises.

It is time we rise above greed, shelf our ambition for wealth to defend the law with all the powers within our means to protect lives.
A patriotic citizen should also see sense in these laws and avoid risking the lives of their customers by carrying out their business in safe and secure areas. Life is important. We only live once. So guard your life and be safe. Blessed 2014
By Reagan Nyadimo